On the making end of these Pop Fly's there have been 3 things that I have enjoyed most.
 The community that's building around collecting these
 Seeing my work in peoples forever-collections
 Connecting and collaborating with players and artists to bring these things to life.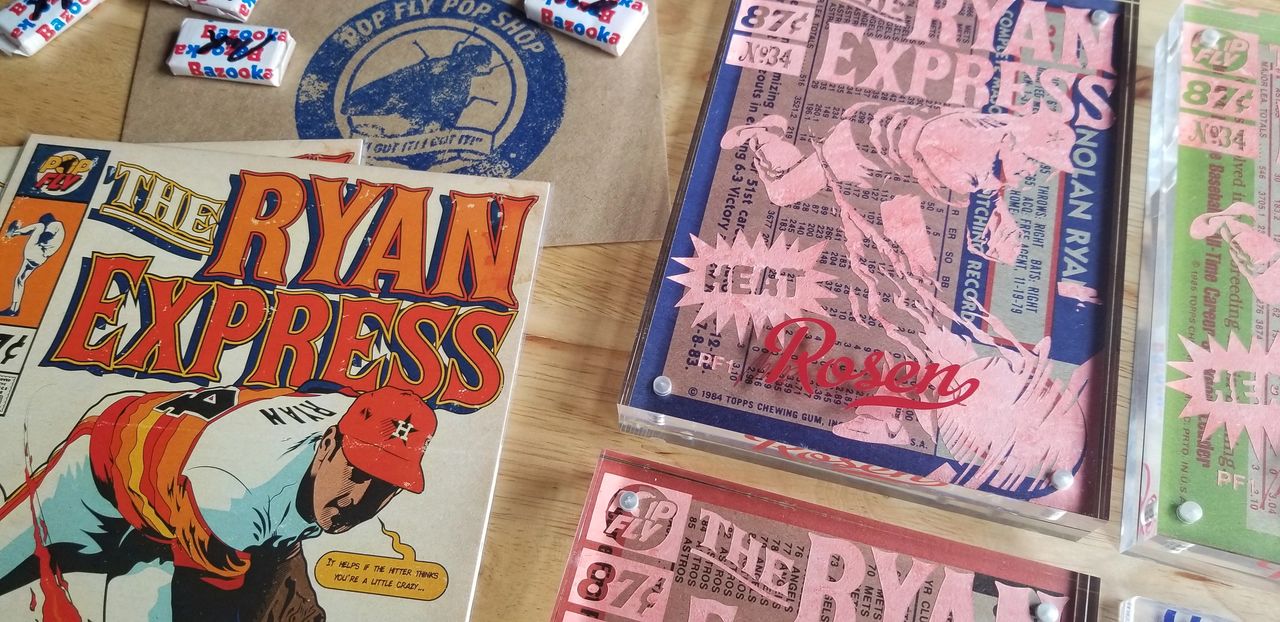 Each signed and numbered Jumbo card will arrive inside Matt's signature label acrylic desktop frames. The standard-sized '87 Topps are delivered with the iconic Rosen magnetic one-touch holders. 
In classic pop-up shop fashion - and what's customary for my releases as well - there's a timed element to this. If you pre-order before December 8th you get 20% OFF. Blink and you miss it. 
HERE'S WHAT YOU'LL RECEIVE WITH THIS ORDER
Original hand-painted bubble gum collaboration with Matthew Lee Rosen.
Each jumbo 5x7 collector card is numbered and signed. It will be protected inside an acrylic magnetic desktop frame... customized with a matching Rosen signature label.
Standard-sized gum cards are unsigned, but will come with a matching One-Touch card holder.
Your package will also contain other fun stuff from me and signed goodies by Matt.
Comic book print not included.